I hope everyone liked my guest feature on internet radio station, Game Face? It was extremely fun and I loved that fact that I could show everyone recent music I've been finding. It is now that I tell you I have good news!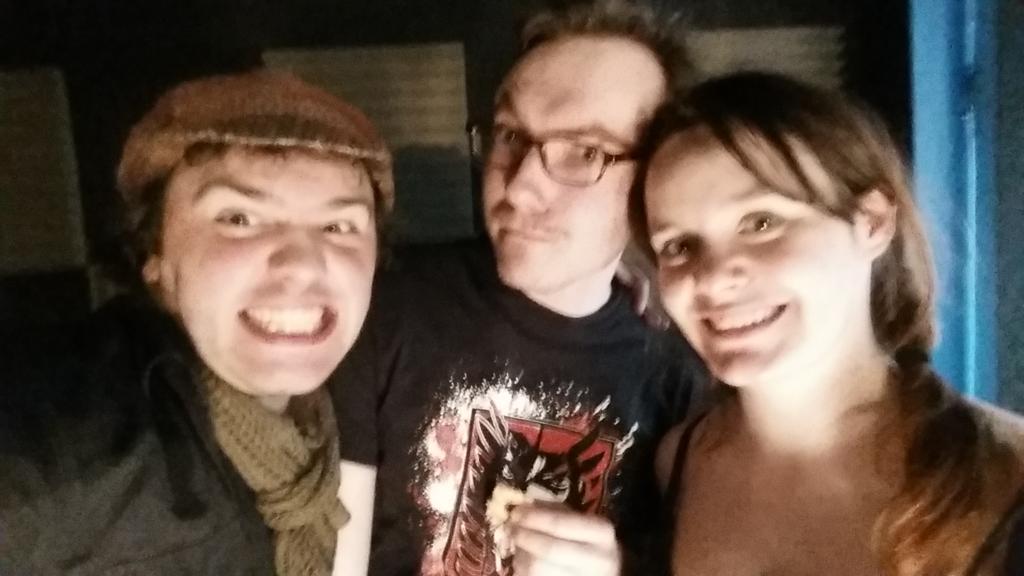 I'm going to be doing a monthly slot on Game Face for Chiptune! That means I'm going to be scouring through all the new chiptune music and playing to the masses on the internet. So if you want your chiptune music to featured, please send it via messages or comments below.
The latest EP I've come across recently, was just by chance. I found it by Bandcamp and I literally pressed on the first thing I found (This is why I love Bandcamp). This EP was the self titled album from chiprock band, Paladin Shield.
To begin, Paladin Shield are a three piece band consisting of, Jesse Avila on vocals, bass, and 8bit programming; Tiaday Bail on Guitar and Vocals; and finally Danny Servo on Drums.
As soon as I started listening to them, I instantly fell in love in with their music with the first song, Silver Gates. They reminded me of an 8bit version of Surfer Blood or similar chiptune band, Cyclops Rock. Their other songs, Misty Mystic & Goblin City are a treat and quite experimental and don't follow a certain pattern. The melodies that were also played were fascinating to listen to working extremely well with the watery, echoey guitar and vocals.
It seems to me Paladin Shield will definitely make some waves in their style and I look forward to their future music that they make. I see they've also got some gigs lined up with some pretty good bands, Astroskeleton and Slime Girls.
Buy the album via Bandcamp
Stream the album via Spotify
Follow Paladin Shield via Facebook